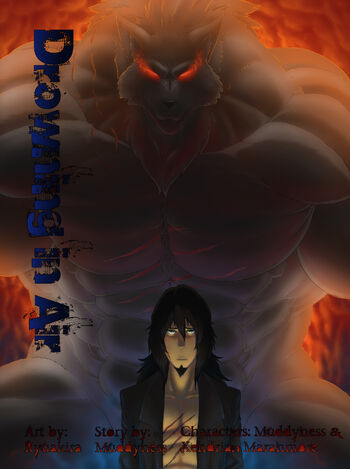 Drowning in Air
is the tenth chapter in Muddyness' second series
Double-Edged Legends
. The story leaves after the events that transpired in the past two chapters leaving the protagonist with the devastating choice of leaving the Tokala behind. But to Launa's dismay it was not going to be an easy thing to do.
The story features all of main characters and is the most featured story in the lineup which leads into its transition into a full comic.
Synopsis
Coming soon...
Comic Version
During 2010, the comic version of this chapter has been in the works in collaboration with Ryuakira. The current format of the story is in monochrome manga format and is projected at the moment at 37 pages in length. Reason for this chapter to be selected for the transition into a comic is because it is the most emotionally invested in the series than in any other chapter.
Current status: Comic completed on July 25th 2013.
External Links